Southern Gospel artist
Brian Free
posted this announcement and prayer request on the evening of May 18:
My oldest son, Ricky, is scheduled for surgery tomorrow morning. He broke his hip bone on Thursday of this past week. They found a tumor on the bone that caused it to deteriorate and break in two. They are pretty sure the tumor is benign but won't know for sure until the biopsy. They will be doing a partial or complete hip replacement surgery and some reconstruction.

Needless to say, we all know the master physician has him in the palm of his hand, but it's still a hard time. Please keep him and all of us in your prayers and I will update you tomorrow after the surgery. Thank you so much for your prayers.
Brian posted this update on May 19:
Let me start this post by saying PRAISE THE LORD!! Ricky is out of surgery, they were able to get all of the tumor and have rebuilt the bone with cement, metal plates and screws. Will will know in a few days the result of the biopsy but the doctor felt like we have nothing to worry about. He will be walking with crutches for six weeks and IF there are future surgeries they would be months or longer away from now.

I cannot tell all of you how much I appreciate the amazing outpouring of prayers and concern for my family. If I could hug each and every one of you right now I would. Thank you for being a part of our ministry. GOD IS SO GOOD!!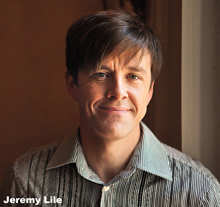 The group has had a rough time of it in the past couple of weeks, as quartet member
Jeremy Lile
also had some recent health trouble. This announcement was posted on BFA's Facebook page on May 15:
As some of you know, Jeremy is not with us this weekend. He had surgery on Wednesday to repair a bleed that had developed in his stomach from the surgery he had a couple of years ago. He came through it fine and should be coming home in a day or two. We sure miss him this week. Keep him in your prayers for a rapid recovery.
Prayers are appreciated for both Ricky and Jeremy.

For updates, visit the Brian Free & Assurance Facebook page.