Following Christ's example to "forgive others as I have forgiven you" is an exercise in spiritual growth that can be tempting to avoid. But, as many of the Homecoming Friends have discovered, forgiveness can be a powerful practice that not only honors God's directive, but can change hearts and lives forever.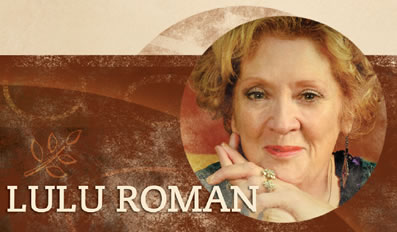 Forgiveness, that's a big word for most people. It was for me for a long time. I was so angry and wounded for many years. It was not until I was in my middle 50s that I even had the courage to address this issue in my life. Being an orphan with the disadvantage of also being the "Fat Kid," I was totally filled with unforgiveness toward everyone for many, many years. I have been cursed with being "unacceptable" most of my life. Society taught me to hate myself for what I was: fat, alone and unlovable. These things drove my life.
I had managed to somehow get into a world of celebrity and was doing quite well for myself. I had become a Christian and was singing all over the world. I was in the throes of living large, and things were looking good. My children were young adults and I was thankful they had turned out to be great young men. Then I found myself with my life literally turned inside out, having lost my home and all that I had worked for. I was alone and so hurt and mad at God. I was trying to be a good witness but things were just not working for me.
After a divorce and losing all that I had worked for, I once again found myself alone and very bitter. This has been a resounding issue with me. I had married a man who abused one of my children, and I was horrified and broken in spirit that my child had to suffer at his hands. I realized that I had to do something to change my situation. I grabbed my children and moved to Nashville. I once again isolated myself and my boys because I was determined to not get hurt again. I had been serving the Lord for some 20 years or so and suddenly realized that I was still so angry in my spirit.
A precious friend led me to a wonderful man of God who counseled me for several years. In those sessions, I began to learn to forgive. I had to make the choice to forgive. I had to forgive the family who threw me away. I had to forgive God for letting all the hurt and abandonment consume my life all those years. That was truly hard to do. I had to forgive myself for all the stupid choices I had made in my life because I didn't believe anyone cared. I had to forgive that man for abusing my precious child. This took me many years to do. It is not easy to let go of the pain when it is what drives you.
There were some days all I could do was simply wake up and say "Today I choose to forgive." I couldn't address it. But I have learned that when you choose to forgive, something remarkable happens. When you set your foot on the floor in the morning, that person who so mortally wounded you no longer defines who you are, and you can allow the blood of Jesus to define who you are. Forgiveness is the one thing that will truly bring you "peace that passes human understanding." And in that, you can learn to trust in a Savior who will release your spirit to love others and love yourself.
I'm still working on loving myself. That is a major hurdle in my life even today. Still working on loving me. But knowing that if I can forgive, I can love — that brings me such hope. I still struggle with it sometimes as the enemy tries every day to burden me with his lies. But I know whom I have believed in and who is able to keep me until that glorious day we will be together forever. No sin, no sorrow, no crying, no hurt, no pain and no reason for unforgiveness. That will be a day we will ever be free.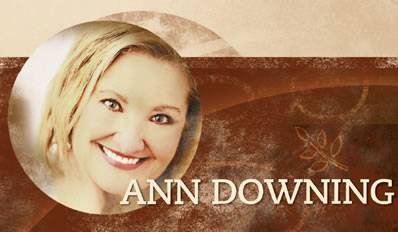 I will always be indebted to Brock Speer. I sang with the Speer Family for five years in the '60s, starting as a very young, naive girl from North Mississippi's cotton fields. Two or three years into that stint, I willfully broke a hard and fast "rule" of conduct that deserved the group's discipline. That discipline was being carried out, but because of Brock's desire to be the servant of a loving God, he sought advice and counsel from others and in praying for God's direction, felt I was to be given another chance.
I was given that chance after Brock's assurance as to why, and he explained that I was "reinstated" in good faith. The next year or so that I remained with the group is one of my most enjoyable memories. Thanks to God's mercy and grace through one of God's faithful servants offering forgiveness and restoration, I've never been the same, remembering that God's way is a way of forgiveness in order to begin all over again.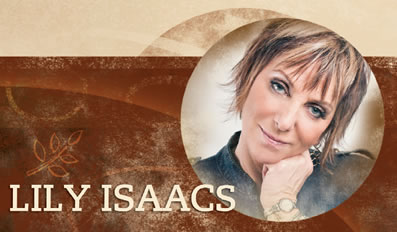 It seems that every time I sit down to write, I end up writing about my early years with my parents. I guess that's because our youth and how we were raised molds us into the adults we have become. Many of my memories are good, but some memories are still painful to remember. Even to this day, my heart breaks when I dig deep enough! And this memory is very personal and it has taught me to NEVER take anything for granted!
My father was the oldest of five siblings growing up in Poland. His real mother passed away when he was young and his father remarried. I believe things were not good at home and my dad started drinking heavily at a young age. During WWII, he was imprisoned in concentration camps for several years and he and his baby brother were the only two survivors out of their entire family! So the drinking continued.
My parents were married in Germany, after the war, and I was born a few years later. We came to America when I was 2 years old. We settled in New York and started a new life. Both my parents and I had to learn a new language, and my father had to learn a new trade. He became a bread baker. Life was pretty much moving along as my brother and I grew up. Although my father still drank a lot, he was able to keep a job and support us. I know my parents weren't happy together, but they made it work. (That's another story altogether!)
When I was 12 years old, we moved into a new neighborhood. I was so excited to meet new friends, and I seemed popular with the neighborhood girls. There was a community swimming pool attached to our building, so all summer long we got together and had fun days laughing and swimming at the pool. My father worked night shift and sometimes he would not come home until mid-morning. I will never forget how he used to hobble up the city blocks with a big bag of hot rolls from the bakery. (He had arthritis in his hips that was painful for him and he walked with a limp.) I would sometimes catch a glimpse of him as I was walking to school.
One summer day, as I was enjoying a beautiful fun day at the pool with a group of friends, the most humiliating thing happened! I saw my father stumble into the pool area. He was so DRUNK, and he was yelling my name "Lily.... Lily..." I was mortified! I tried to ignore him and look away, hoping he would leave, but he kept yelling for me. I was too ashamed to acknowledge him. I immediately grabbed up my 7-year-old brother and we walked my dad into our apartment. We managed to get him into bed; my mother was out. I cried for hours! I was so angry with him for embarrassing me. And all he wanted to do was SAY HELLO! I could cry right now, thinking of him and what a tender spirit he had. I was young and didn't understand where he was in his life.
He was a quiet man with few words. I don't think he knew how to show his true feelings. He would often slip a quarter under my pillow while I was asleep. That was his way of saying he loved me. As I grew older, I started looking at my father — a man who took pride in taking care of his family, even though he was struggling with so much pain — physically and emotionally. As a grown woman I tried to get into his head and ask him questions that he often dismissed with the comment, "I don't feel like talking now." It seems that I wanted to understand and forgive him for not knowing how to be a real father to my brother and me, but I soon discovered that I needed forgiveness because HE NEEDED ME TO UNDERSTAND! My sweet daddy passed away in 1977 at the age of 69. For the last five years of his life I would try to take time and sit with him. Even if we just sat together and said nothing, I wanted to be near him and let him know that I loved him and I wanted to be there for him. Having the gift of salvation has taught me to have compassion and forgive myself as well as others. On his dying bed I got to say a prayer with him. At that point I asked God to forgive me for being selfish. I miss my dad and await the day I will see him in heaven.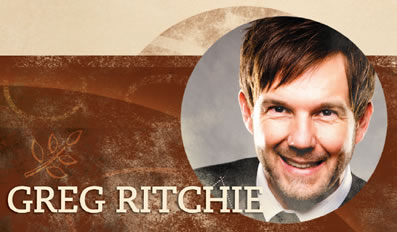 This is a story I am not proud of. It takes me back to the early days in my walk with Christ when I felt I had to prove just how super-spiritual I was. Then an act of forgiveness changed me forever.
When I was a high-school senior in a conservative community in Mississippi, I wanted to make a big impression during my last speech of the year. I was decidedly pro-life, so I did my speech on the horrors of abortion. I came prepared with graphic photos and disturbing data that would convince everyone how wrong abortion is. The truth is, I didn't care what grade I got on that speech; I wanted to prove a point. And boy, did I drive my point home. In my mind, I hit a big home run for Jesus that day.
Several months later, I was attending a nearby college. I heard something hit my window one evening, and when I looked out to see what it was, I saw a friend of mine standing on the ground below. She looked distraught so I went to see what was going on.
She said she needed to tell me something, but she couldn't seem to get it out. After what seemed like a long time, including a long walk around the campus, she finally told me she was in that high-school speech class and heard all the things I had said about the horrors of abortion. She went on to say that she knew firsthand how horrible abortion is because she had been through one herself.
"I still have nightmares, Greg. I still hear that unborn baby cry at night!" she told me through her sobs. The last thing she needed was a self-righteous zealot to rub her face in what she already knew was a decision that would haunt her for the rest of her life. I had no idea.
The statement I was so eager to make a few months earlier seemed a whole lot less noble as I was sitting there hearing the regret and heartache pouring out of my friend. In trying to shed truth on a subject I thought I knew something about, I had created more damage than good.
I knew what I needed to do. I apologized to my wounded friend and she graciously forgave me. I lost some sleep over that, though, because I realized I had delivered that brutal speech as a showcase for my spirituality... not for the benefit of anyone else.
As I faced my own judgmental spirit, something changed inside me. I felt a taste of that same regret I heard in my friend. I also tasted the incredible forgiveness of Christ. I know the Lord forgave me for my lack of love just as surely as He forgave my friend's life-changing choice. I still value unborn life, but not without extending the same value to those who are walking this fallen planet along with me.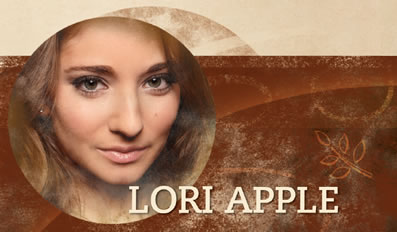 We are quick to expect forgiveness from others, but it is sometimes hard to forgive ourselves when needed. The impact of the hurt often plays a role in determining how long it takes us to forgive. The constant remembrance of what we should have done or could have done differently weighs heavily when we are at fault.
Learning how to accept forgiveness is a difficult lesson. Being more of an analytical thinker, I tend to go over all of the scenarios on what I could have done to change what I did…all the while knowing it makes no difference because what is done is done.
The only thing I can do is to try not to make the same mistakes again. If I succeed in that, then I have learned from the generous forgiveness that has been granted to me. Corrie Ten Boom stated, "Forgiveness is to set a prisoner free, and to realize the prisoner was you." The thoughts held captive in our prisons of the mind can be liberated only through an extension of forgiving grace.
I remember from a very early age the way my nana always tried to look for the best in people, almost to a fault. She was quick to forgive and offered forgiveness with the warmest smile that endeared her to everyone. Her walking in forgiveness was a lifestyle, one I wanted to emulate. Though I may occasionally fall short of this virtue and think my current plight will never see a mountaintop, I keep trusting in the Great Forgiver to work it all out.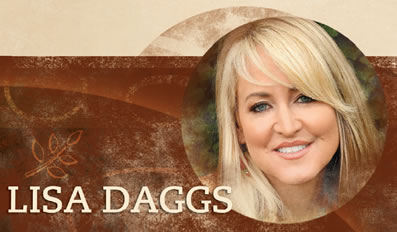 Forgiveness is a powerful thing.
Webster defines forgiveness as a pardon; to release a person from punishment; to cancel penalty for an offense. It is the epitome of the Gospel of Christ's great love for us. And oh! How I have felt this undeniable love from my God since surrendering to Him 22 years ago.
However, in this journey called life, there are surprises that come along our way. Sometimes gentle surprises. Sometimes ones that slap you across your face. That is where I found myself almost three years ago — totally unprepared for this unexpected turn in my life.
I had written a song entitled, "Forgiveness is a Powerful Thing" just a few months before I became aware that I would have to walk through those very words that I had penned. I knew something was desperately wrong in my marriage and I prayed for God to uncover the truth, and to do so quickly. Some say, "Be careful what you pray for — you just might get it!" How very true that was for me. But I would rather have the truth exposed than to continue to walk in a lie, no matter how painful. Then, the journey of healing and recovery can begin.
In these last three years I have learned much about myself. Learning how to let go. Even though I didn't want to. Learning how to believe. Even in those darkest moments and lonely nights. Learning how to move forward. Even though it felt like I had crippled feet. Learning how to forgive. Even when I felt I was owed an apology.
Forgiveness is not only a gift for us to receive, but it is necessary for us to extend it to others. Freedom is gained from both the giver and the receiver. We hold each other hostage when there is no forgiveness, and real freedom comes only when we release another from that grip. Set them free. Sometimes it is very difficult to do because of our pain and hurt. However for me, I knew God spoke to me clearly and reminded me of all that He had forgiven me in my life, and who was I to withhold forgiveness from another? Shouldn't I extend that branch of recovery to my brother? After all, isn't that the essence of this ministry God has blessed and entrusted me with? What a painful awakening. It seemed somewhat unfair, but I believe this is truly God's heart.
As I write this I am celebrating 22 years of sobriety. One of the steps of recovery states at what point we become willing to make amends with those we have harmed. This would be the moment at which we would examine ourselves and ask another to forgive us. When I first entered the program I really didn't think I had harmed anyone but myself. As I became willing to take a gut-level honest look at my behavior, it was then I realized how dishonesty and selfishness played a huge role in my life. I had plenty of hurt, disappointment and resentment that had grown into a cancer. By not communicating to the people on the other side of these offenses what had happened and how I was affected by it or how I even played a part in it, I became dishonest. How is another to know how we feel, or how we have held them responsible, or felt resentment against them if we never voice it? At that moment is the time to ask for our part to be forgiven, regardless of their part. Sometimes they accept our apology; sometimes they don't. Their response is not our responsibility. What is important is that we are WILLING to make those amends and clean up our side of the street — own our own mistakes. When we do this to the best of our ability, we will be amazed at the freedom and peace that comes rushing in. This weight no longer takes residence in our lives. We have been set free.
When I offered forgiveness in my isolated situation three years ago, it was not acted upon or received. I felt as though a dog had lifted its leg on my offer of reconciliation and forgiveness. After doing all that I could do, I realized I just needed to move forward in what God had next for me. I needed to put one foot in front of the other and continue to walk out my journey of faith. When you have done all that you can do — stand.
I'm not saying it's easy. Only necessary.