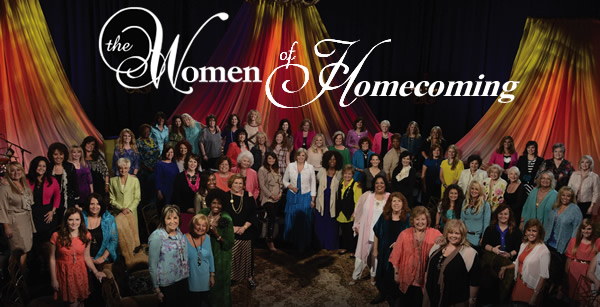 We live in a world where unflattering female behavior is often encouraged, even glorified, by the entertainment industry and used for boosting reality television ratings. So you can imagine what a refreshingly powerful experience it was to see some of the most talented women in Christian music gathered inside Citation Studios in Nashville for the purpose of raising their voices to bless the world, cheer one another on and, most importantly, to lift up Christ.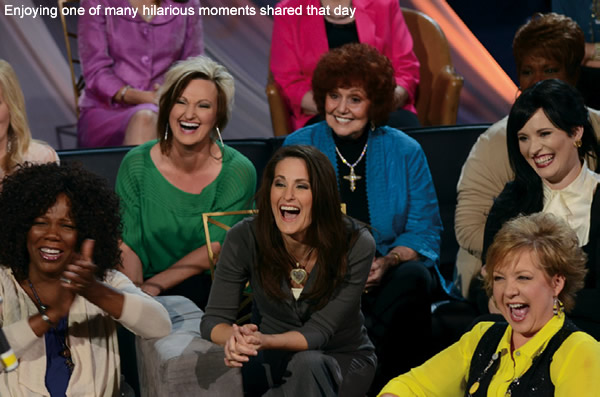 Mothers, daughters and grandmothers were there; lifelong friends along with women just meeting for the first time. They were smiling, hugging and exchanging kind words — both in front of the cameras and during breaks when no one was watching — and when they started singing, the result was electrifying.
Bill and Gloria were beaming. This is what they love to do — bring people together to rediscover just how amazing grace really is! There were gospel music veterans Lillie Knauls, Lou Hildreth, Connie Hopper and Cynthia Clawson, and young new artists like Jamie Grace — one of several teenagers in the room — who happened to be the first artist to arrive in the morning and one of the last to leave. She seemed to know she was among people with life experience from which she could glean wisdom as she grows into the artist and woman she wants to be.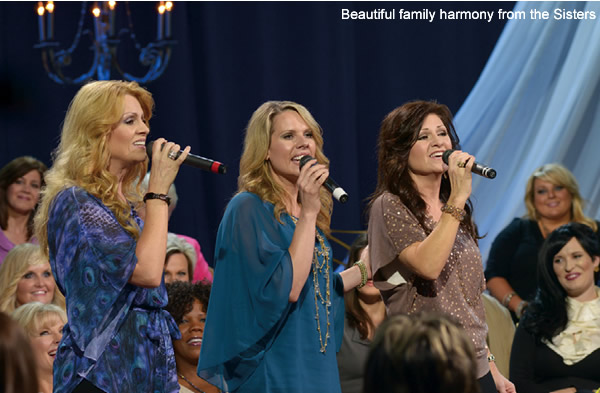 Bill's musical mind spent months dreaming up ideas for how to best feature this particular group of voices. He was intentional about creating an atmosphere that would equally appeal to Homecoming faithfuls and newcomers to the family. And he got it right.
Women of Homecoming
is about generations locking arms together to sing about a God who is bigger, and kinder, and stronger than any of us have ever dared to imagine.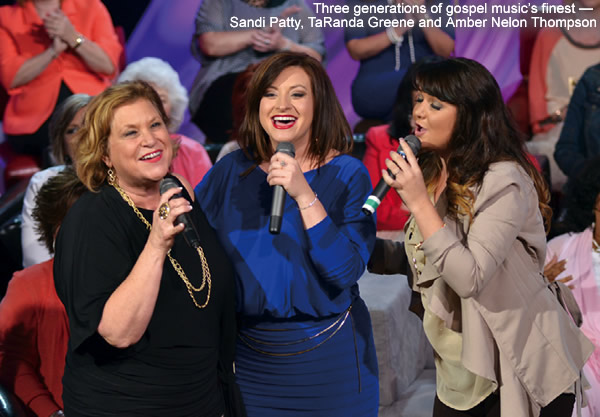 Here is one performance during the event, Sandi Patty sings "In The In Between"...
The songs, stories of life-changeand their heartfelt gratitude for their heritage offer an honest, joyful look at life and faith through the voices of women who love and serve the same Savior. These women would want you to know that they are anything but perfect; yet each lady has landed on her feet in spite of her struggles, failures and disappointments. Each can sing with certainty that God is good, He knows and loves us infinitely, and each can sing with confidence about His redeeming grace.