Scripture says in Isaiah that "God declared the end from the beginning." What an amazing concept that He has this heavenly, bird's-eye view of our life's timeline. But here we are, one second, one minute, one hour, one moment at a time ... going through life as each decision, and every encounter, day after day, moment by moment, writes our story. If we aren't careful, days turn into years and we can easily slip into a routine that numbs us to the divine, incarnate visitations that God has frequently appointed for us.
I had one of those "God Moments" last year. There I was lying on the operating table as the anesthesia was finally taking away my consciousness, and I hear this booming voice begin to call out my name in prayer. "Father, this is your son. Jason is a special man and I pray for your covenant protection over your servant. I pray for your wisdom and guidance throughout this procedure. You are Lord and we praise You for Your goodness...."
That was the last thing I remember hearing before I drifted off into the deepest sleep, as the doctors and nurses began performing a routine angioplasty.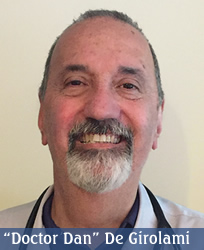 That booming voice belonged to Doctor Dan De Girolami. The man praying that prayer over me, his patient before surgery, was once a lifetime self-proclaimed atheist!
My encounter with the once-atheist Doctor Dan De Girolami was, I believe, divinely ordained.
Let's pause and take a detour for a moment. Only God could've known when Bill and Gloria, along with Larry Gatlin, began to collaborate and craft a special little song that our family would soon be singing, how our paths would one day cross and our hearts would forever be merged—figuratively and literally—with this dear man, affectionately known as Doctor Dan.
It all began for me when I began having some discomfort, minor chest pains that I believed were very insignificant. My good friend Mike Wheeler, a longtime gospel music promoter in the Chicago area, also serves as our insurance agent. While reviewing our policy over the phone, Kelly shared with Mike about my chest pains. Mike was on vacation with his friend who just happened to be a cardiologist and he said that he would ask his opinion. As Mike was seeking his friend's professional opinion he began to share with Doctor Dan our story of who we were and what we did. Doctor Dan asked Mike, "Is that the guy who sings the apple song?" Mike answered, "Yes, he sings 'Excuse Me, Are You Jesus?'" Doctor Dan said, "You tell Jason to get to Chicago on Monday and I will take care of him."
Now to backtrack a little, Dan had been a lifetime self-proclaimed atheist. He did not believe in God in any way. He once shared with me that he was not mad at religion, there was no hurt or anger that caused him to deny God's existence, He just "never had a reason to believe." His life was seemingly great! He was healthy, enjoying a very successful medical career, esteemed among his colleagues, great family, plenty of money. He considered himself to be a self-made man! This was his life and he had fulfilled dreams of success like few others. Life was settled and it felt complete ... that is, until he had his first encounter with the Holy Spirit!
In Doctor Dan's own words, "I did everything in my power to be against Him for most of my life. I was an agnostic at times, I was a fervent atheist at times. I shook my fist at Him, I swore at Him, I drank alcohol — you name it, I did it. And here I am, this filthy rag, and I'm talking to one of my patients who was a minister. She had been in my practice for probably about 24 years. Now, we had been battling back and forth about God for about the same length of time — me on the mocking end and her on the loving end — and she stayed with me all this time."
This faithful patient unknowingly was being used by God to help draw the net that had already been cast for this hard-hearted doctor. God is always working, drawing, lovingly wooing us to Him.
Doctor Dan says, "I won't tell you that there was a vision, or a burning bush, or a voice, or the sky opened up, or … there was none of that. But I don't know if you've ever had a light switch moment, where all of a sudden the lights are turned on, and you have knowledge … you have an awareness. And that's what I had; I had an awareness that my life was headed to hell because of the absence of a loving God. I was discombobulated … I was so unsettled that I left my patient and friend, and I went upstairs. I went to search for how does one get saved? Which I hadn't done … ever! I didn't know, I just looked online for
how does one get saved?
Dan and his wife soon found themselves on a search for a church, any church, as this new believer was hungry for the Word of God. God led them to a precious congregation, River Valley Community in Bradley, Illinois. Dan recalls his first service as the pastor asked if anyone would like to come down for prayer.
"Here I am in church, and I hadn't been to church since I was a small child. At the end of the service the pastor says, 'Does anybody want to give his life to Christ?' And I'm standing in the back of the church, and I'm shaking like a leaf. I whip around my wife, I go to the front of the church in front of all of these people, and I collapse on the ground. And I start weeping … I don't know if you remember the shortest verse in the Bible, but it says, 'Jesus wept.' Well, that was me — I wept. I felt like the tears were coming out of my pores. I went to ground — I just started crying my guts out.
"Pastor and another member of the church stood over me and prayed over me, and I felt this weight just lift off of my body. I went home, and then I started reading Scripture, as much as I could. I wanted to read and learn and get close to my Lord and Savior."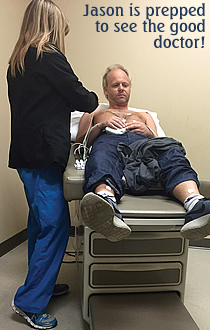 I think we should stop and take inventory of our lives from time to time. Stop and think how each path, or relationship, or encounter has individually and separately worked together to lead us into opened doors of opportunity to build the kingdom, share some kindness, see a miracle.
For me life revolves around music, songs and lyrics, and how they inspire, unite and bring people together to praise our Lord.
Doctor Dan's professional life is centered on science, the practice of medicine to help his patients enjoy a happier, healthier life. Only God could orchestrate these diverse paths into a beautiful crossroads.
One night at Bible study, Mike Wheeler (our friend and music promoter) invited Dan to attend one of his annual concerts that were held at the church. Mike said, "I have a family group called the Nelons from Atlanta, Georgia. You'll love the harmony and the music and we would really like for you to join us." Of course we had no idea there was a former atheist in the crowd that evening. We sang our songs, shared some stories, shared some laughs, then near the end of our set, the stage lights go BLACK! All attention is drawn to the double 20-foot-wide video screens hovering over the stage, and the film intro of "Excuse Me, Are You Jesus?" begins. Center-stage spotlight warms a solitary mic stand as we begin to sing the true story written by the Gaithers and Larry Gatlin, while the conceptual video overhead plays in sync to our performance.
The song tells a story of a business man rushing through the airport trying not to miss his plane, and in his haste he knocks over a young girl's fruit stand. As he turns the corner about to head into the gangway of his airplane, he looks back and sees this girl on the ground struggling to pick up all the apples that he had knocked over. He notices she is struggling, because she is blind. The decision to make his flight on time or help this young girl is before him and his heart is moved with great compassion. He comes back and helps her pick up all the broken pieces and damaged fruit, then places in her hand some bills to cover the damage. This blind girl is taken aback at this tender act and hugs him and gently asks "Excuse me, are you Jesus? Is that why you were so kind?"
All the while we were singing this story and it was unfolding through a dramatization on the screens overhead, Doctor Dan was sitting on the back row in the dark, overcome with tears, weeping at the goodness of our Savior. As we sang "once I was bruised and broken, blind and groping on my way; then someone stopped to help me, paid the damage and made me say; Excuse Me, Are You Jesus?" Dan told me that he had never felt emotion like that before through music and he knew it came from a Higher Power, a heart filled with Jesus.
Doctor Dan is now a devout Christian and is even about to complete his Masters in Apologetics. He said he wants to be able to share with his atheist friends that there truly is a God, and in His loving kindness He gave us His Son Jesus to die for our sins, so that we could have everlasting life!
I remember that the nurses who would come in and care for me after surgery would say things like, "You should've known Doctor Dan before he became a Christian!" Some of them worked with him for nearly 20 years and they said since he has become a believer he doesn't stop sharing about how good the Lord is. He prays with all of them, He prays with each patient, and he is the most kind, tenderhearted man they know.
Remember that booming voice that prayed me to sleep before surgery? Well, I remember waking up in recovery to that same calming voice praying, "God, this man has a special gift and he needs to be healthy to communicate Your love to the masses, I ask in the precious name of my Lord and Savior Jesus Christ that You touch him, heal him, and use him for Your great glory!"
Yes, that was the voice of a former atheist doctor whose heart has been healed by the Greatest Physician of all, Jesus.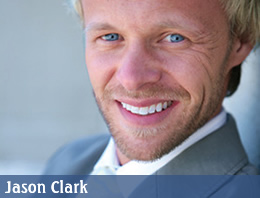 I so much enjoyed my two days in the hospital. I know that may sound weird, but it was the time spent with Doctor Dan. He graciously would read his poetry to me and I was overwhelmed at how sensitive he was to the heart of God. I mean here was a man that, just a couple of years ago, totally denied the very existence of God!
When the Spirit of God begins to draw us near, there is nothing that will stop that. Even the most stony heart will be softened like a child. Think about how God orchestrated this "Holy Ambush" to bring this once atheist, dear man into the fold. A writing session leads to a song, which finds its way to a recording, made into a video, performed and seen around the world ... a faithful patient willing to be a living testimony, a mutual friend, a concert, chest pains, and on and on! God will not stop till His purpose is complete.
There is a heart doctor at St. Jude Hospital in the Chicago area who knows Jesus and has one of the biggest hearts I've known.