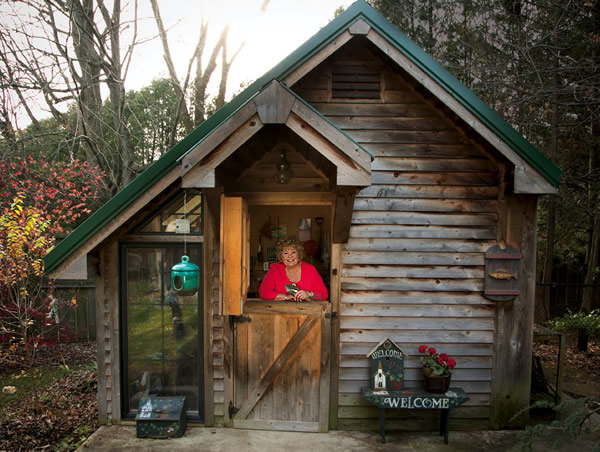 Most women have an especially well-tuned "sense of place." They are sensitive to surroundings and often feel a need for an environment that is esthetically beautiful and has some semblance of order.

Since most home spaces are open to the whole family (the common area), private spaces give family members a place to be themselves, to create, to read, to work on hobbies, or to find solitude away from the traffic of busy schedules. For women, these spaces are generally hard to come by — and treasured when found.

Here are a few such spaces treasured by me and some of my friends: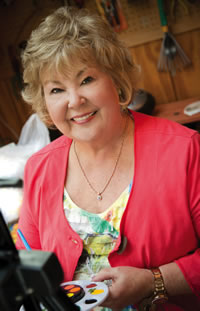 Gloria Gaither
As many of you have read in past issues, a young builder in our area helped make one of my longtime dreams a reality—a potting shed where I could create a new garden area. Here I escape to plant or transplant seeds, plan garden frames, and, more recently, find the right lighting to paint. I also love to read garden books here, read nature stories to Mia and Liam, and keep a garden journal.
Melissa Brady
When Jim and I bought our house, we each picked a space to claim as our own. He's made the bonus room his studio and the place where he keeps all of his music collectibles. I chose a room downstairs that I fondly call the "Green Room." As the picture shows below, it's filled with books and magazines and I filled the shelves so that I now just stack my books on the floor. Jim used to tease me about the amount of books — that is, until he saw Gloria's collection. He then told me I could have all the books I wanted. I think he figures if her books were an inspiration, my books will do the same for me, and if it will help me keep reaching toward a deeper creativity, he fully supports it! When Jim is on the road, I practically live in my green room and that chair is my sanctuary where I fill my creative soul by reading and then write to my heart's content. I've snuggled with my nieces and nephews in that chair. My "Big Red Chair" has followed me from Ohio to Florida and now, Tennessee. I've learned, in my search for creativity and purpose, that I need a place that is serene, where I can light a candle, read a book, write what's on my heart or simply be still—a place that tells my creative soul that this is a place where we can live and dream.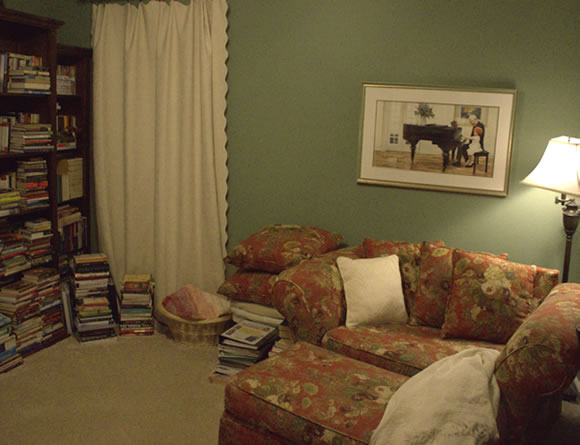 Tori Taff
I am what one might call a hardcore "nester." In fact, if I had been in the Garden of Eden I probably would have been too busy rearranging throw pillows to even be tempted by that dang snake. We recently moved into a 108-year-old late Victorian/early Arts and Crafts home in tiny Bell Buckle, Tennessee. We love every high ceiling-ed, sloping floor-ed inch of our house, but the "room" I have claimed as my own is the big ol' Southern wraparound porch. That's where I do all of the important stuff like drink my morning coffee, write on my computer, answer phone calls and daydream. It is generously over-decorated with lots of furniture, flowering plants and art — that's how we do things here in Bell Buckle. We inherited a porch cat, who wanders up the stairs and naps beside me on the wicker loveseat while I gently sway back and forth on the glider and wave to every car that rounds our corner. I just love it. This porch, like this town, seems to have wrapped its arms around all of us. We belong here.