When the hint of spring is in the air, but the ground is still frozen or too wet from thawing and rain to work with, it is time to start some "spring" in the kitchen window. Just to see a green sprout emerging from a brown bulb cheers the heart!
I love to help the grandchildren plant marigold and zinnia seeds in small paper cups they have fi lled with potting soil, and then let them press the brown seeds into the dirt with their tiny fi ngers. If there ever were a "teachable moment," this is it. Together we water the seeds and check eagerly each day for a sign of life in our window garden.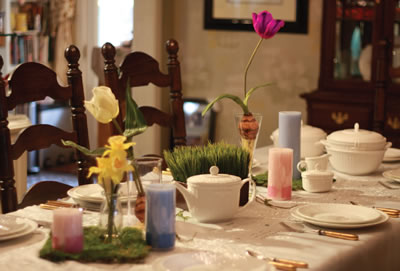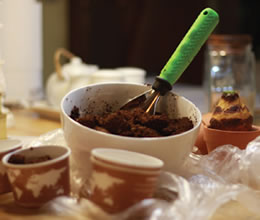 Forcing bulbs, too, seems to move things along toward spring. Bulb-forcing vases in pastel shades are readily available this time of year. With the bulbs in place, I like to line them down the table, alternating them with pastel votive candles to make a beautiful centerpiece for a spring tea or family dinner.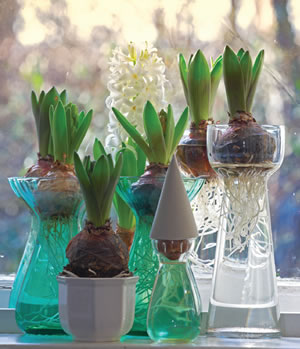 By Easter, green sprouts and daffodil and tulip buds sing songs of hope from every sunny window. And as the children gather around our big oak table to dye eggs and talk of resurrection and new life, new life is actually happening all around us.
Now, it's time to clean out the potting shed and work the soil in the garden frames.