The transition from the spacious family home, filled with children and activity, to a smaller, more manageable space is not an easy one. Rather than viewing this change as "loss," perhaps it is better to address it as a "distillation" of a full life. Here are some suggestions that have proven helpful in this process.
Choose a space (apartment, condo, smaller house) that is open and light. Chopped-up spaces feel cramped, enclosed and often dark. Paint walls light colors to further add to a feeling of optimism and make the space you have feel bigger.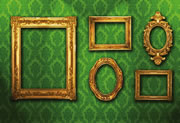 While sorting through furniture, pictures, art and accessories, choose to keep only the pieces that are of a compatible scale and style to complement the new space. Choose favorite pieces of art and accessories that have meaning and also fit the actual wall and display areas available in the new place.
Consider sorting and putting all possibilities in one place (all lamps together, all paintings together, small end tables together, etc.). Choose from this stock objectively the ones that will create uncluttered beauty in the new space and avoid arranging ruts. For example, try a "bedroom" lamp with a "family room" table with a small "hallway" painting arranged in a grouping with a piece of "dining room" pottery or an antique book on the table.

Pare down kitchen utensils, cookware, china sets, linens, etc., keeping only what will be needed for daily routine and smaller scale entertaining. This is a good time to give things you treasure to the family and friends you most want to have them.
There are great causes you can help by giving away what you don't need:
•
Women's shelters and pregnancy centers, Goodwill and Salvation Army are great places to take extra towels, kitchen equipment, linens, bed sets, clothing and furniture.
•
Consignment stores will often sell rugs, draperies, large tables, crystal sets and bedroom sets for you. Give the proceeds to education.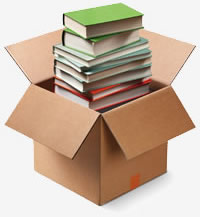 •
Church libraries, book sales and street fairs are places that will help pare down your collection of books. Share children's books with new parents or daycare centers.
The goal is to make a fresh space for a new chapter of life that honors the past but celebrates the future with hope and expectancy! Make the new home ready for hospitality and full of joy. Keep only what you love and what works in this new venture. While you can make the decision, pass on things to the people in your life to whom they would be helpful or meaningful. Don't be offended if the things you once treasured are not treasured by your children; they need to make their own memories with their kids. Remember, it's relationships, not stuff, that matters. Only people, not things, are eternal.