OK, I hear you. Women need a "room of their own," too. I guess we all do, including kids—a place where we can unwind and detox from the stress of the day, a place for reading, painting, scrapbooking, studying, sewing, wordworking, tinkering with motors….

But for this issue, let's focus on the MANCAVE — a place for guys to watch sports, eat chili, work a puzzle, build a model, research online, read, pray…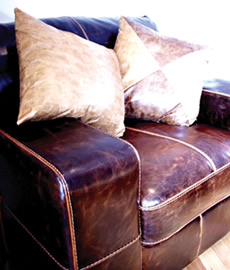 Most men love beautiful wood — rich, dark woods like maple, walnut, oak—so wood floors, book and display cases, alcoves and even walls are good places to start to create a warm and comfortable space.
Leather is the next favorite material for creating an atmosphere men love; chairs, ottomans and couches built for the larger male frame invite friends to "hang out" and watch the game like no other kind of furniture.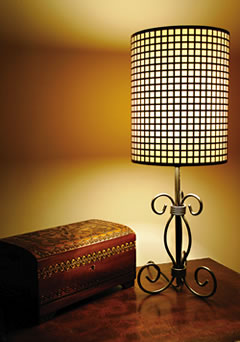 Bulky lamps in metals are perfect accent pieces for this setting — lamps for reading, lamps especially designed for working on hobby projects and lighting to illuminate collections and framed art.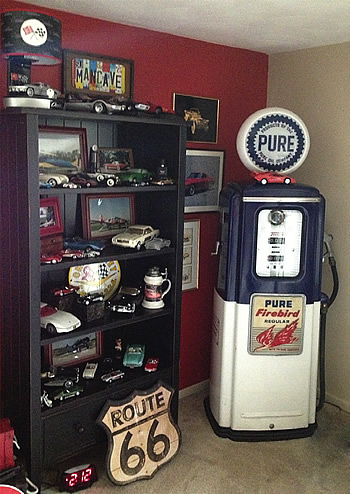 Finally, the touches that will tailor this space to the man whose haven it will become: guitar or keyboards; hunting bows and quivers of arrows; model sports cars, airplanes or trains; baseball gloves, bats and ball holders; basketball trophies; framed pictures of the greatest prize buck ever shot; a photo collage of the most memorable moments in NASCAR racing; Grammy and Dove awards. Whatever are the favorite symbols of this particular man's accomplishments and aspirations — these make the space his own.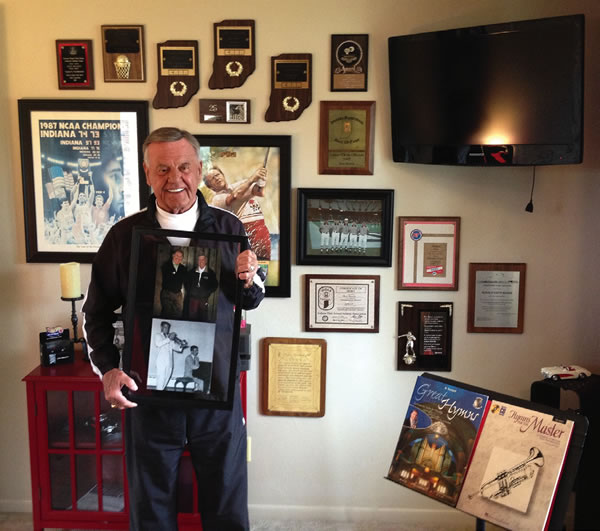 [One of Bill's pals, Ron Beard has created his own mancave —
featuring a favorite photo with buddy Bill —
in a room they both often relax in and catch a game!]