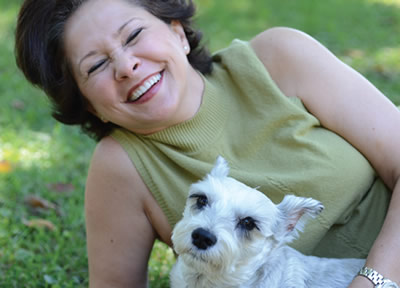 ALLISON SPEER reviews Zann Renn's captivating new novel, Away From.

Every Christian who has even casually studied the prophecies of the end times has within their core a wondering about whether they will be eyewitnesses to some of those prophecies. Zann Renn's captivating new novel
Away From
warns us in its descriptions of the difficulties, tribulations and miracles in store for God's people during the beginning of a world where religious beliefs are illegal, and immorality replaces all expression of faith in society..
Away From
begins with the United States government amending the Constitution to state that no public act of worship, prayer or profession to any deity is allowed. An implanted chip allows all travel and trade to function normally, but refusal of the chip is illegal. This masterfully designed story of the desperate flight of the family of John and Rachel Beckett is one of a harrowing escape from Kansas where belief in Christ means imprisonment, starvation and every other form of persecution.
With familiar strains of Bible passages, prayers and faithful deeds, mixed with heroic hometown personalities used by God to help the Becketts flee, this book immediately resonates with Christ followers as you see how the Becketts meet and assist other believers also trying to escape persecution. It is a reassuring tale of unity, faith and God's provision for even the worst of times.
I fully expected to read this new author and find the story soft and simple, but was thrilled to find this book honest and detailed with some hard real-life events that give the book teeth and pull it into a new genre of Christian fiction all its own.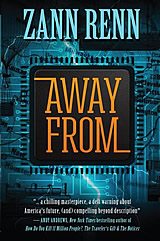 Brilliant storytelling and literary sculpting leaves you loving the characters, with the inability to pause in reading until you get to the end of the book. Renn also shows us how close we have come to the brink of this very type of society in America today.
My only complaint about Zann Renn's book is that there is not a second book yet! We will have to wait for that, but anxiously indeed.
Away From
is available at
Amazon.com
.