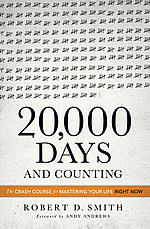 JIM BRADY
"
20,000 Days and Counting
by Robert D. Smith is a short, easy read, yet it's packed full of wisdom that will teach you how to go for your dreams. It sparks passion, reminds us we're filled with potential, then gives us the tools and encouragement to live out our potential. If you want to learn how to make the most of every day, read
20,000 Days and Counting
!"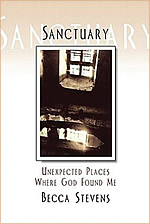 RUSS TAFF
"I'm currently re-reading
Sanctuary: Unexpected Places Where God Found Me
by Becca Stevens. It is a series of meditations by my good friend the Rev. Becca Stevens, who founded the Magdalene program. She is one of my favorite ministers, and can say more in 15 minutes than most preachers can in an hour! This book teaches me that God can be found everywhere, and it encourages me to look for Him in every corner of my life."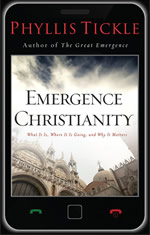 SUE BUCHANAN
"At the moment, I'm reading
Emergence Christianity ... What It Is, Where It Is Going and Why It Matters
, by my friend Phyllis Tickle. It puts the conversations we are having in our churches today in a wider historical context, decade by decade."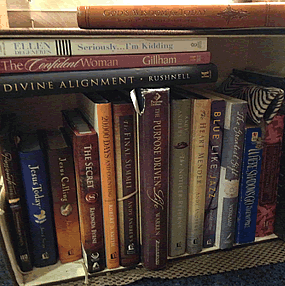 SHERI EASTER
"I typically read three or four books at a time and I swap off reading devotionals. I'm in the middle of
The Secret
,
The Noticer Returns
and excited to dive into
The Greatest Gift
. Right now I'm also reading the
Duck Commander Devotional
and I love
Jesus Calling
. I've always loved to read and when I travel, I usually wake up before everyone so I can have quiet time to read. A great devotion always starts my day off right!"