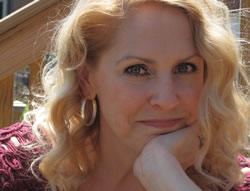 Tori Taff reviews the book...
The Way of Tea and Justice:

Rescuing the World's Favorite Beverage From Its Violent History
by Becca Stevens
Becca Stevens is a dreamer.
She is also an Episcopal priest, mother, wife, speaker, writer, and social entrepreneur. Becca firmly believes that love is the single most powerful force for social change, which led her to found the innovative Magdalene program, and its cottage industry, Thistle Farms in Nashville. Magdalene offers safe, residential communities for women who have survived prostitution, trafficking and addiction, while Thistle Farms, a small manufacturing company for healing bath and body products, gives the women job training and business experience.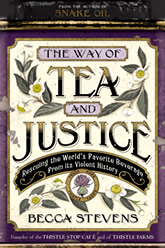 In her latest book, Becca combines her passion for "the world's favorite beverage" with her dedication to social activism. In
The Way of Tea and Justice
, she recounts the challenging process of creating a tea house/local cafe that could employ and empower the women of Magdalene, as well as bring fair trade practices to the mostly female tea laborers around the world. This lofty dream eventually became a triumphant reality, and the Thistle Stop Cafe opened in June, 2013.
The book is as rich and complex as the exotic tea blends Becca describes in the recipes at the front of each chapter. While it celebrates the redemptive, inspiring stories of the Magdalene women, it also delves into the dark history and corrupt politics of the tea trade. Becca offers prayerful meditations about hope, loss and the importance of rituals in our lives. She also outlines the forming of "Shared Trade," a global mission that works with cooperatives and coalitions to ensure that the tea served in the Thistle Stop Cafe is harvested and processed by workers who are treated fairly.
Becca Stevens has written a gem of a book that encourages the reader to embrace the radical notion of "trying to love the whole world, one teacup at a time."