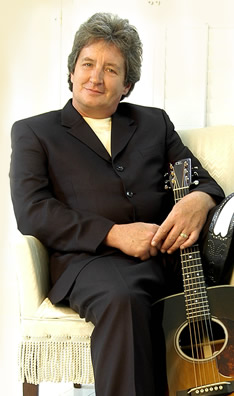 Two years ago, Woody Wright turned his acclaimed radio show into a live stage production with the very first "Good News Music Radio" concert held in Anderson, Ind., at the Paramount Theatre. The auditorium was packed, and the response from the artists involved and the fans in attendance was so favorable, Wright decided it was an event that needed to be shared with a larger audience. This past October, the 2nd Annual "Good News Music Radio" concert took place in Louisville, Ky., at the historic Palace Theatre. This time, Wright made sure it was captured on film so it could be made into a live DVD. Wright and his fellow artists took the stage in front of a packed house with cameras rolling. "To see so many of my dear friends participate in this special event was moving," he shares.
A veritable stage adaptation of Wright's internationally- syndicated radio program, the concert, like the radio show, featured a variety of artist interviews, trivia and scripture along with over two hours of music by some of the best names in gospel music, including Russ Taff, Buddy Greene, Jeff Taylor, Jeff & Sheri Easter, the Palmetto State Quartet, Reggie and Ladye Love Smith, Willie Wynn and, of course, Wright, his wife Vonnie and the Good News Music Radio Band.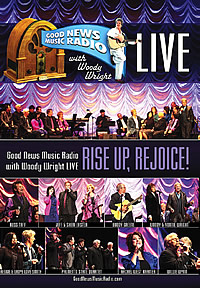 With the release of the DVD, Wright hopes fans are not only entertained by an incredible show, but that the message behind everything he does through his ministry rings through loud and clear. "All the songs were encouraging, and the artists performed beautifully, but my hope is that everyone who watches this DVD will truly realize God loves them, no matter who, what or where they are."
Whether in the studio, on the stage or on the road, the heart behind everything Wright does remains the same through and through. "After sidetracks, distractions and stumbling blocks in my quest to play, sing and write, it is really simple," he contends. "I hope to work hard within my gifting and to genuinely love the Lord with all my heart, mind, soul and strength, and my neighbor as myself." The singer-songwriter insists this is the secret to any success he's ever experienced professionally or personally. "If I do that, set my mind on God and His divine plan for my life, He has promised to give me the desires of my heart. And, that is exactly what is happening in my life right now. I am so blessed to do the work I have been given. When you love your job, it doesn't seem like work at all."
Woody will bring the 3rd Annual "Good News Music Radio" back to Anderson, Ind., November 9, 2013, with a lineup slated to feature a host of talented performers, including Wright's songwriting hero, Larry Gatlin.
For more info visit
woodywright.net
or
goodnewsmusicradio.com
.